What is Advisory DNA?
---
What We Do
Advisory DNA is a consulting firm that provides advice and guidance to Financial Advisors and Firm Owners who are contemplating their future and are interested in exploring new partnerships by moving, merging or selling their business.

Advisory DNA provides customized human guidance while utilizing a proprietary compatibility analytics platform to help Financial Advisors and Firm Owners discover their unique values, behaviors, and desired culture. This is done to help identify mutually accretive relationships through partnerships, mergers, and acquisitions.
Our Process
Our process includes both the art of subjective human guidance and the science of objective data analytics. All of this is done to discover where you are at, where you would like to go, and which advisory partners can help you get there.
1
Discovery:
DNA Discovery
2
Clarity:
Pathway Identification
3
Compatibility:
Partnership Guidance
4
Activation:
Introduction Facilitation
5
Commencement:
Deal Facilitation
Addressing your needs
We at Advisory DNA will help you cut down on the time, the sunk cost of exploration, and the risk of making wrong decisions with regards to selling your practice or transitioning to another firm.
Who is providing advice and guidance to Financial Advisors and the Principals of Financial Advisory Firms?
Our blend of having a personalized guide through your decision making and negotiation process, teamed with the science of our proprietary and analytics-based set of tools, provides you with the right blend of advice, guidance, and direction you are looking for.
---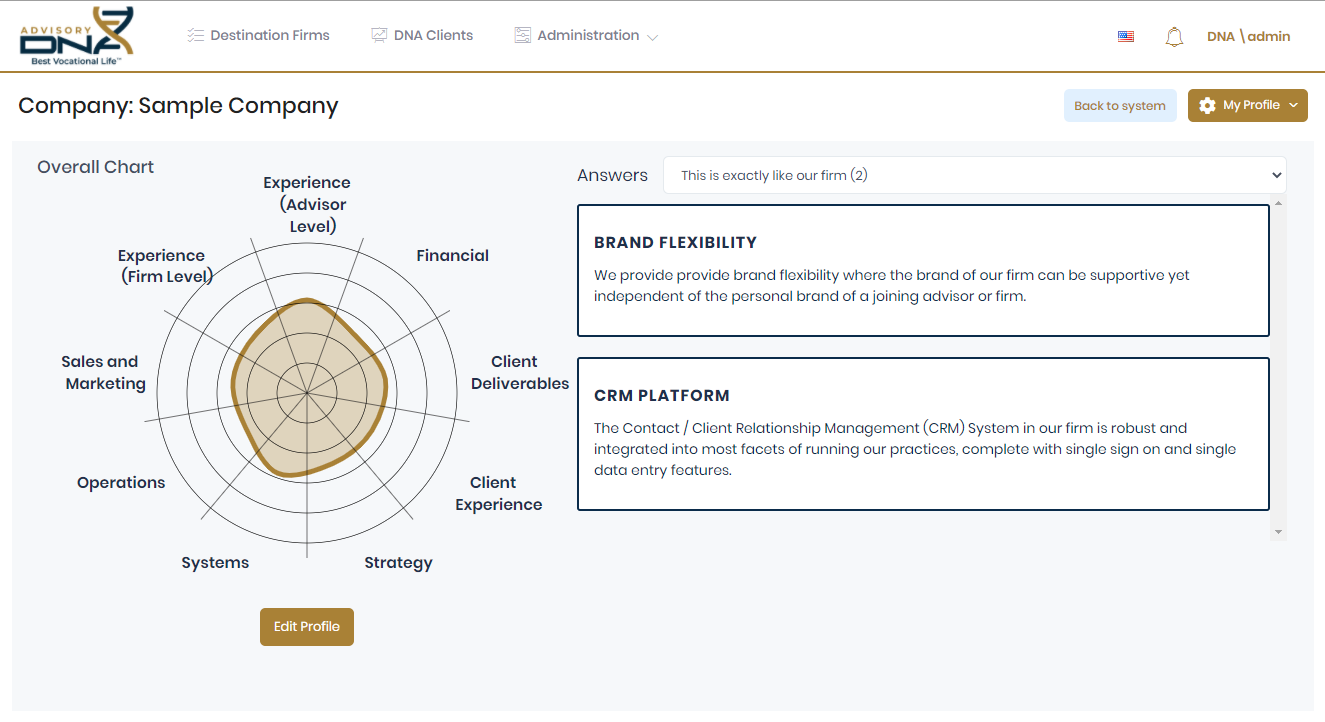 "Our blend of human guidance and discovery driven analytics far surpass any portal or third party consultation known to our industry today. Your next decision is too important to engage alone and without fully understanding what you want and how to get it..."
"Know Thyself" - Socrates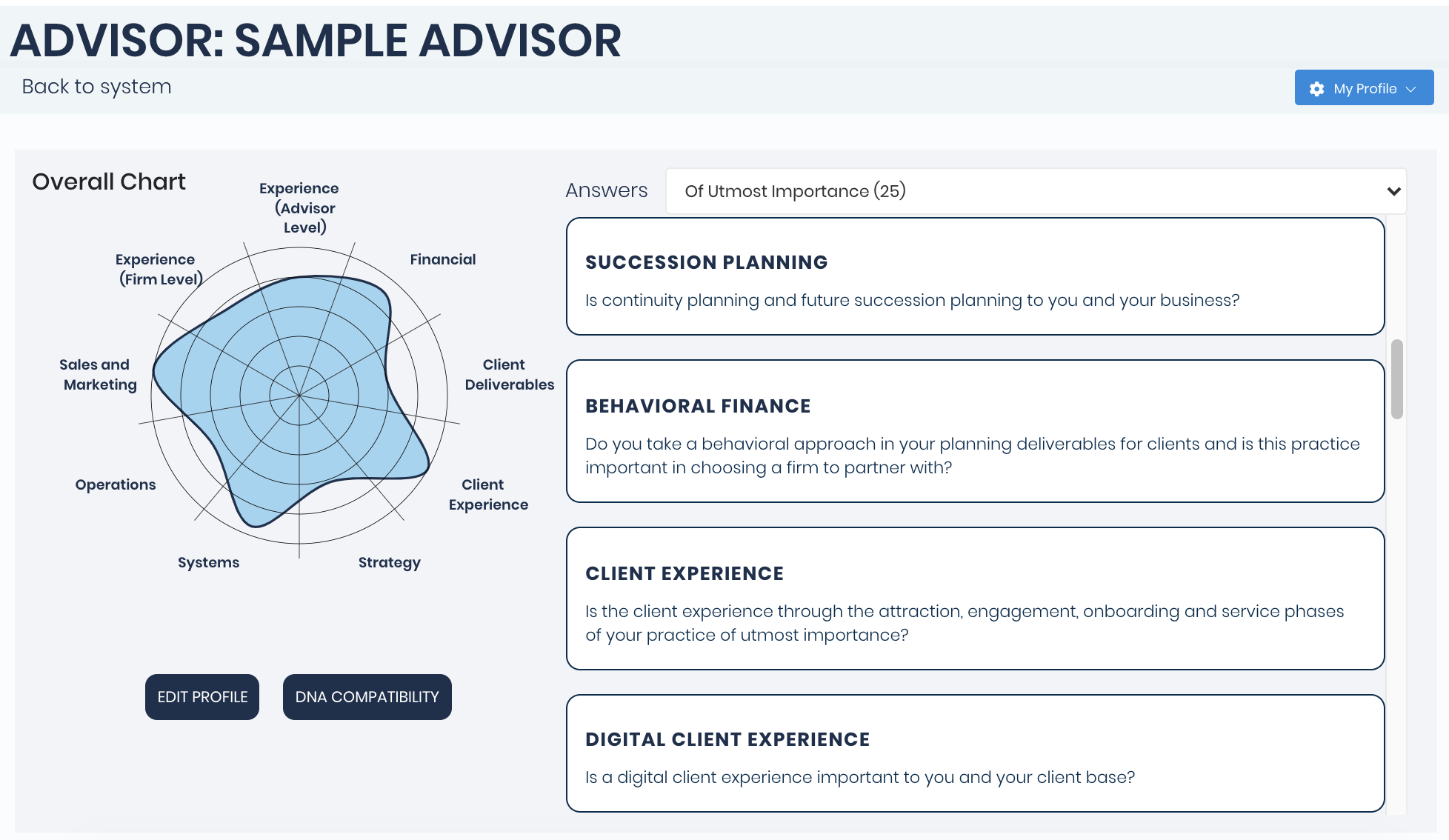 Partnership Guidance
At no cost to you, our consultants will walk you through a process that combines the art of human guidance with the science of compatibility analytics to help you discover the best possible destination for you, your staff, and your clients. Our process helps you:
Find the best pathway & option.

Limit the risk of a bad decision.

Save on time & other sunk costs.

Have confidence in your decision.
About our Founder
Brian T. Church is Founder and CEO of Advisory DNA, one of the Financial Services Industry's most dynamic consulting organizations that aides Financial Advisors and Firm Owners in the process of moving, merging, or selling their business. Brian is one of the industry's top consultants for advisors who are making such a transition and has facilitated over 150 transactions of this nature. Brian has orchestrated transitions, mergers, and acquisitions for some of the industry's most respected firms. For more than 20 years, Brian has been working with firms of all sizes to find the best possible partnership options for advisors and their clients.
Contact Us
We would like to discuss your project and how we can help.
Please fill out the form below or schedule a call today!